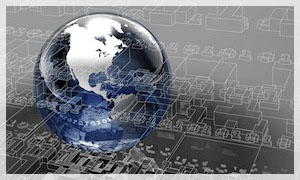 For over twenty years,
The Patnaude Group Inc.
has helped business professionals of all levels realize their potential and develop into leaders who make more than a living, they make a difference, From Great to a Greater Good, the level of our unique leadership development encompasses the whole person and their extraordinary contribution to work and the world.

ManSat Limited
is an Isle of Man Corporation that focuses on international telecommunications and spectrum issues, representing a revolutionary partnership of aerospace, banking, financial services, strategic consulting, and international legal interests that have come together to offer unique business services to the world's commercial space marketplace.

Near Earth LLC
is a leading specialized provider of investment banking and advisory services to companies and investors in the satellite, wireless and aerospace sectors. The company provides a full range of private placement, corporate finance, and mergers & acquisition services to emerging as well as established companies in its sectors of specialization. Reflecting the extensive industry-focused track records of its team of professionals comprising more than 30 years and $25 billion in aggregate transactional experience at major Wall Street firms, the company maintains high-level relationships with the leading corporations and institutional investors in its field.

Located in Adelaide, Australia,
FLOCOM Satellite & Space Services
is a world class defense and satellite communications consulting firm with expertise in top level architectures, systems design, technology development strategies and technical documentation. Our team has a diverse range of experience including: satellite imagery and remote sensing, satellite communications, defense communications, sensor networking, wide area communications, enterprise services, mobile networking and multiple internet technologies.